My MFA research explored the effective communication of information in an expanded academic museum environment. Predominantly, how to create welcoming, engaging exhibit and wayfinding experiences that connect with broad demographic audiences from diverse cultural backgrounds.
For this exhibition an 8*6*6 room was painted entirely in black chalkboard paint. The room was covered with frames in different rectangular dimensions, colors and materials. Each of the frames were accompanied with a label that posed a prompt question. There were a total of 22 frames that asked 22 different questions. This was a deliberate enquire to engage the participant to propose his or her own feedback and therefore creating a personalized experience in live intervention.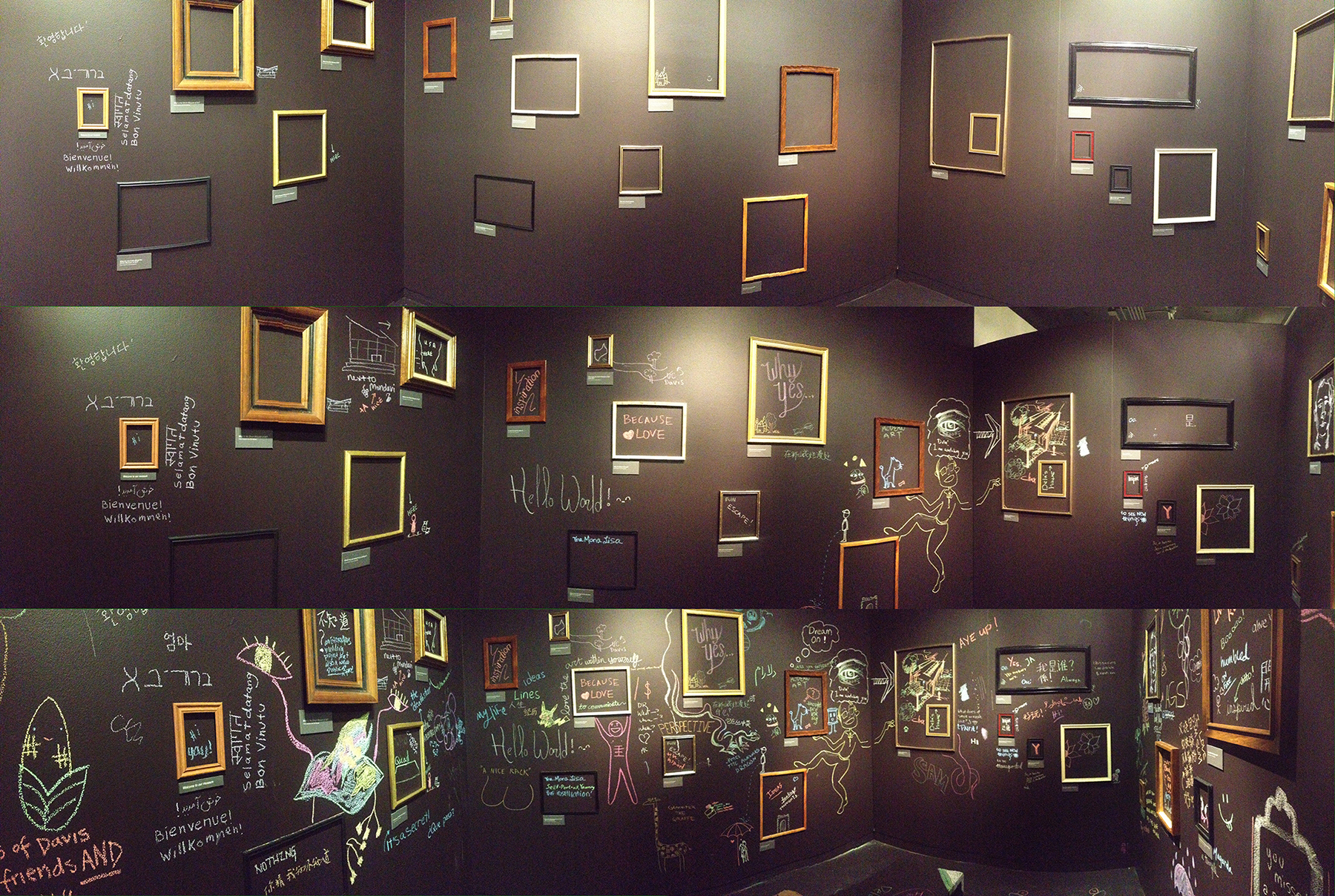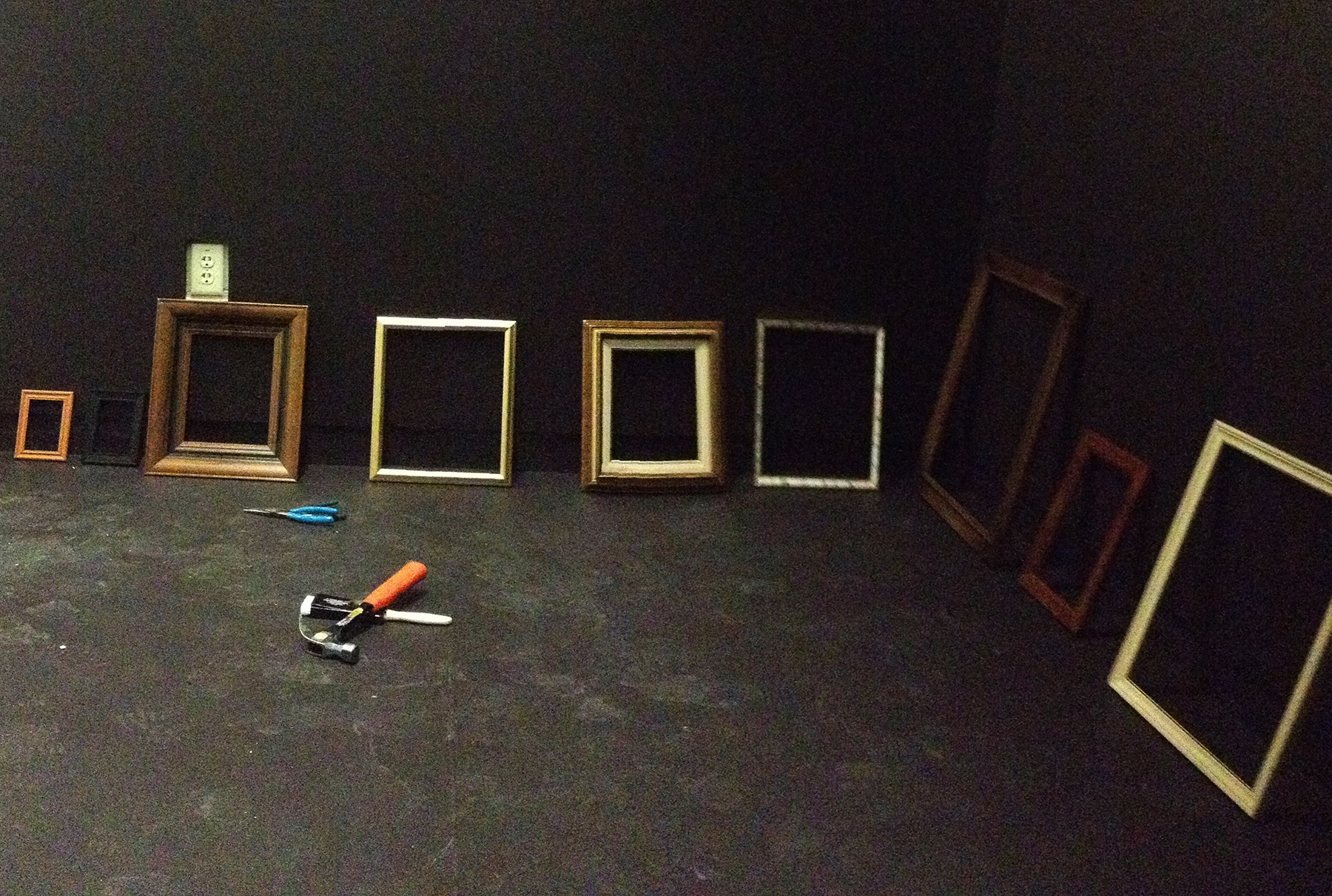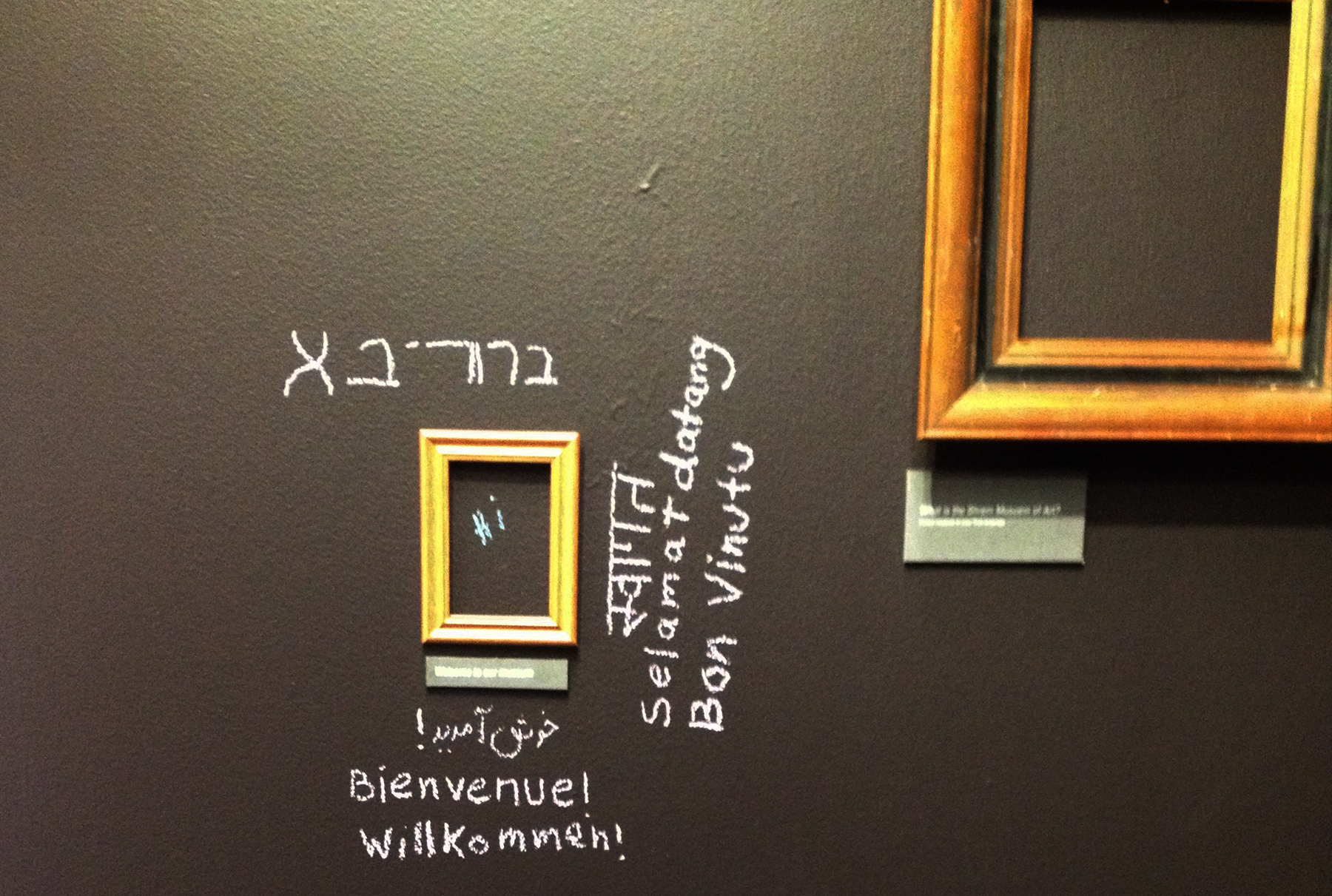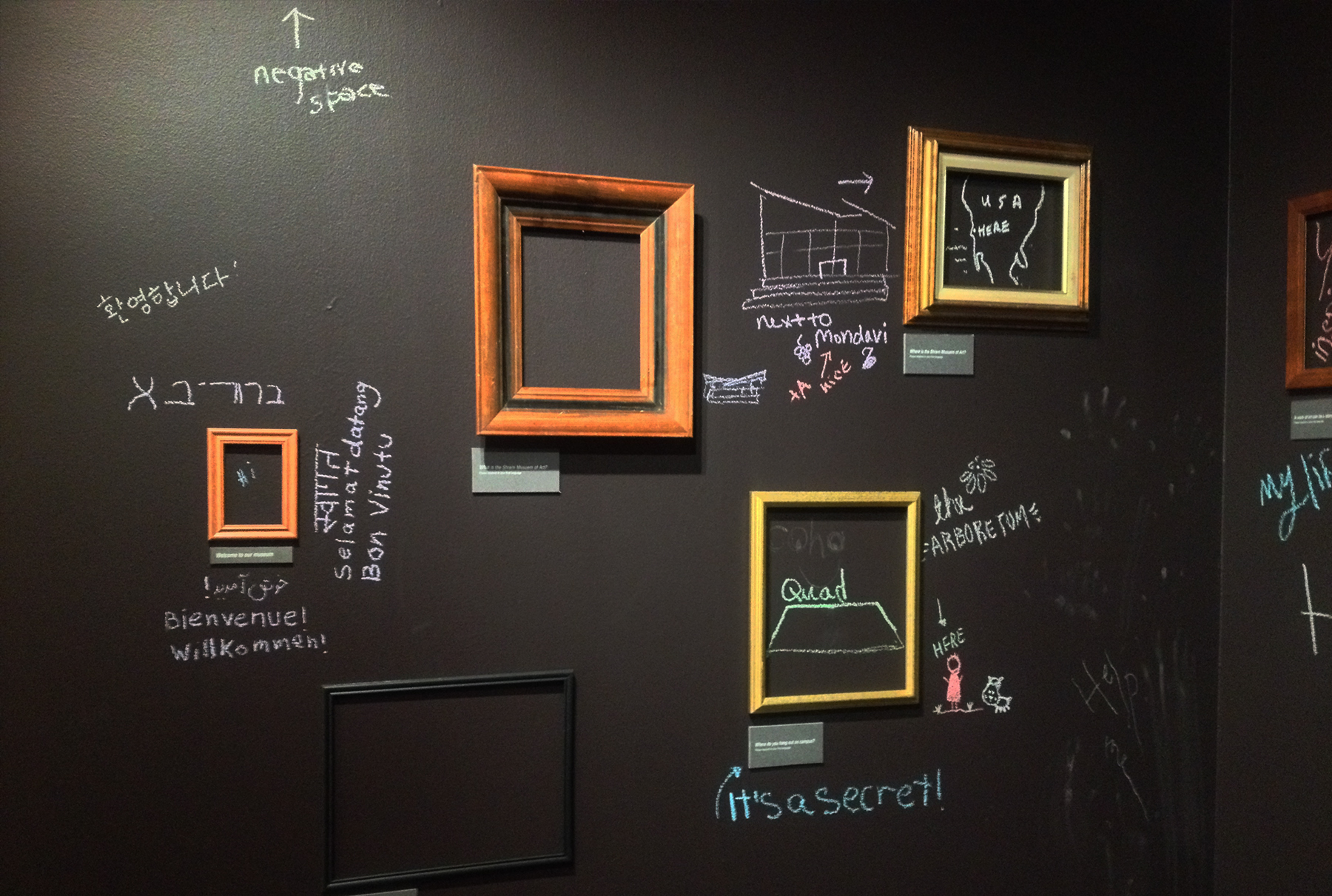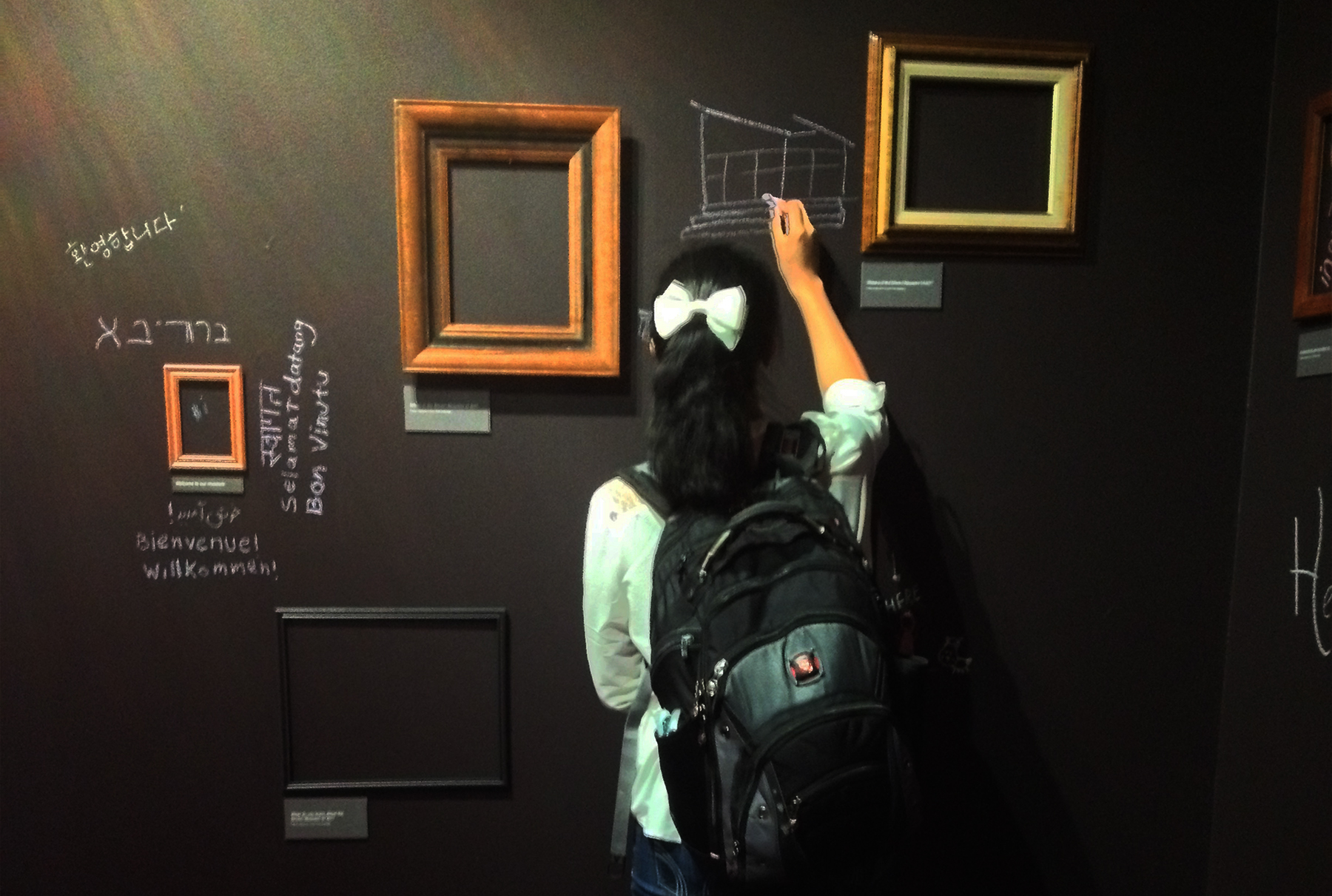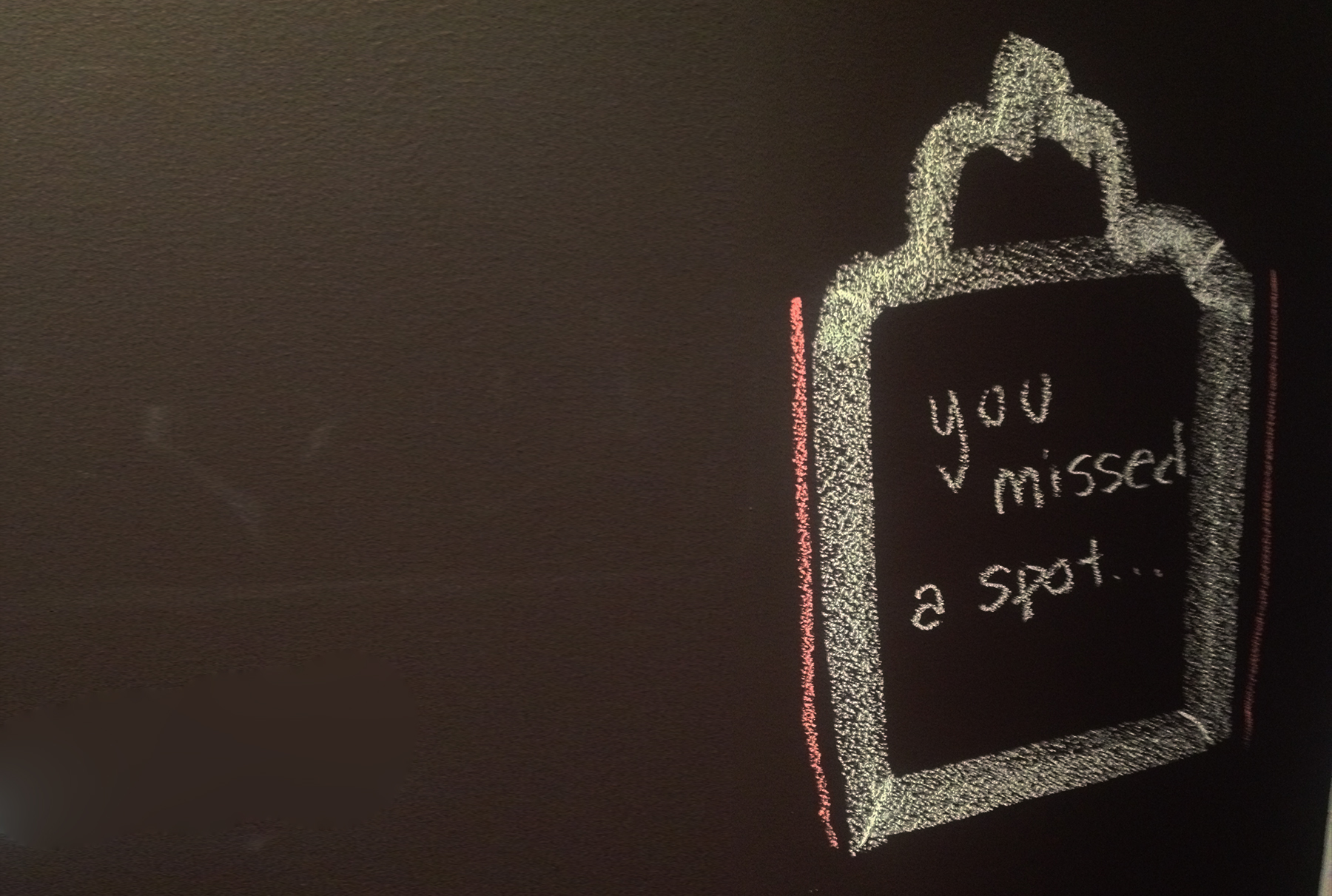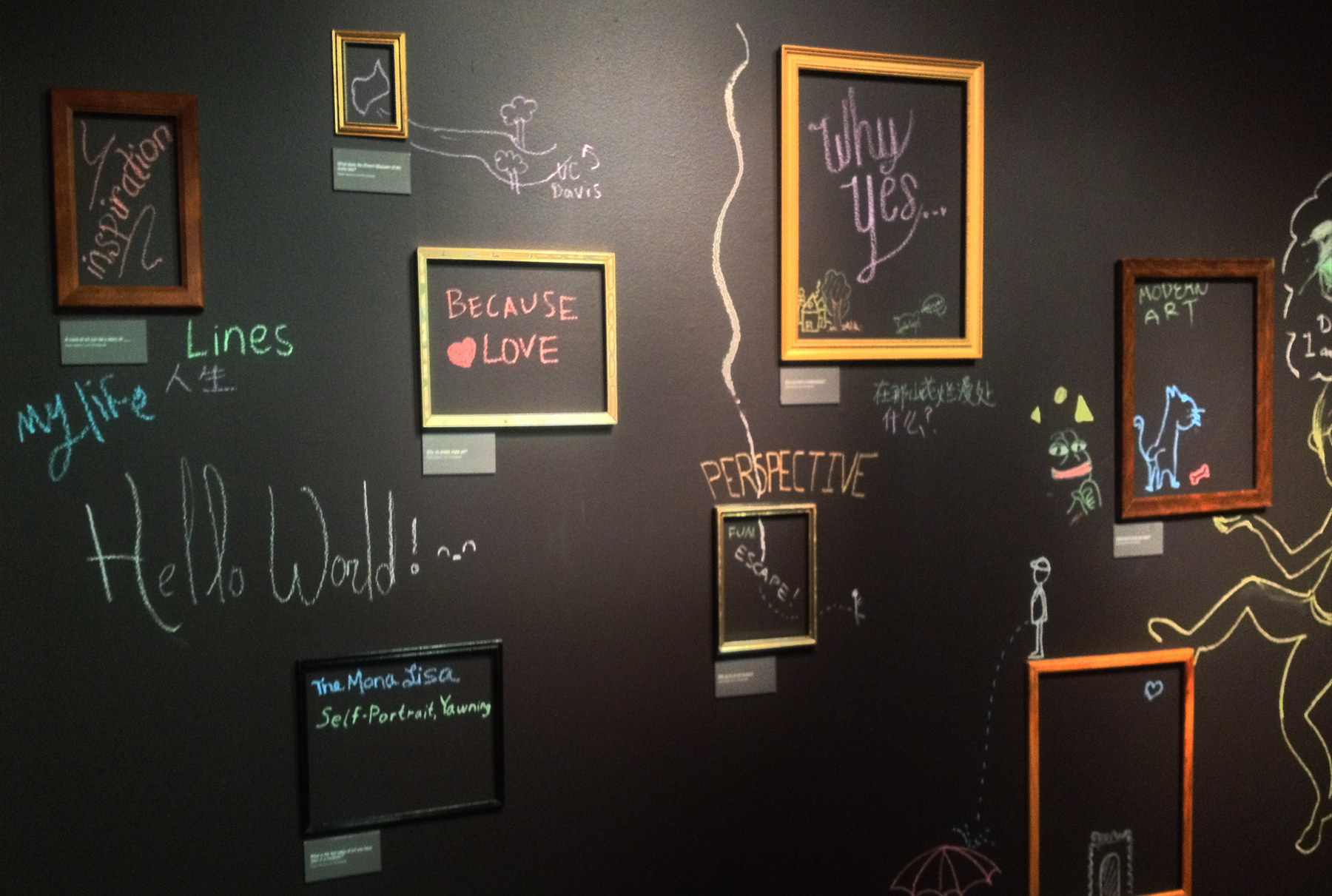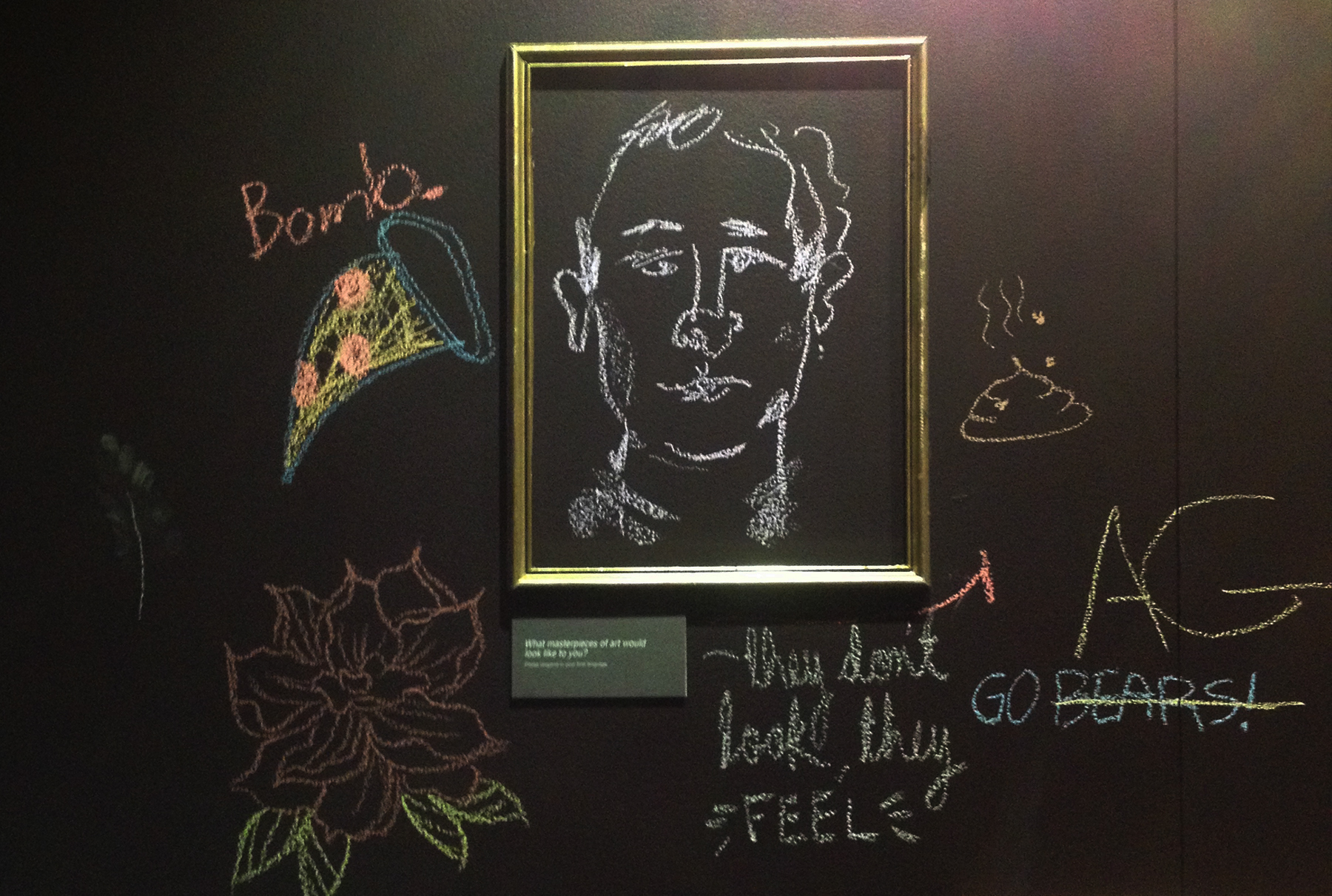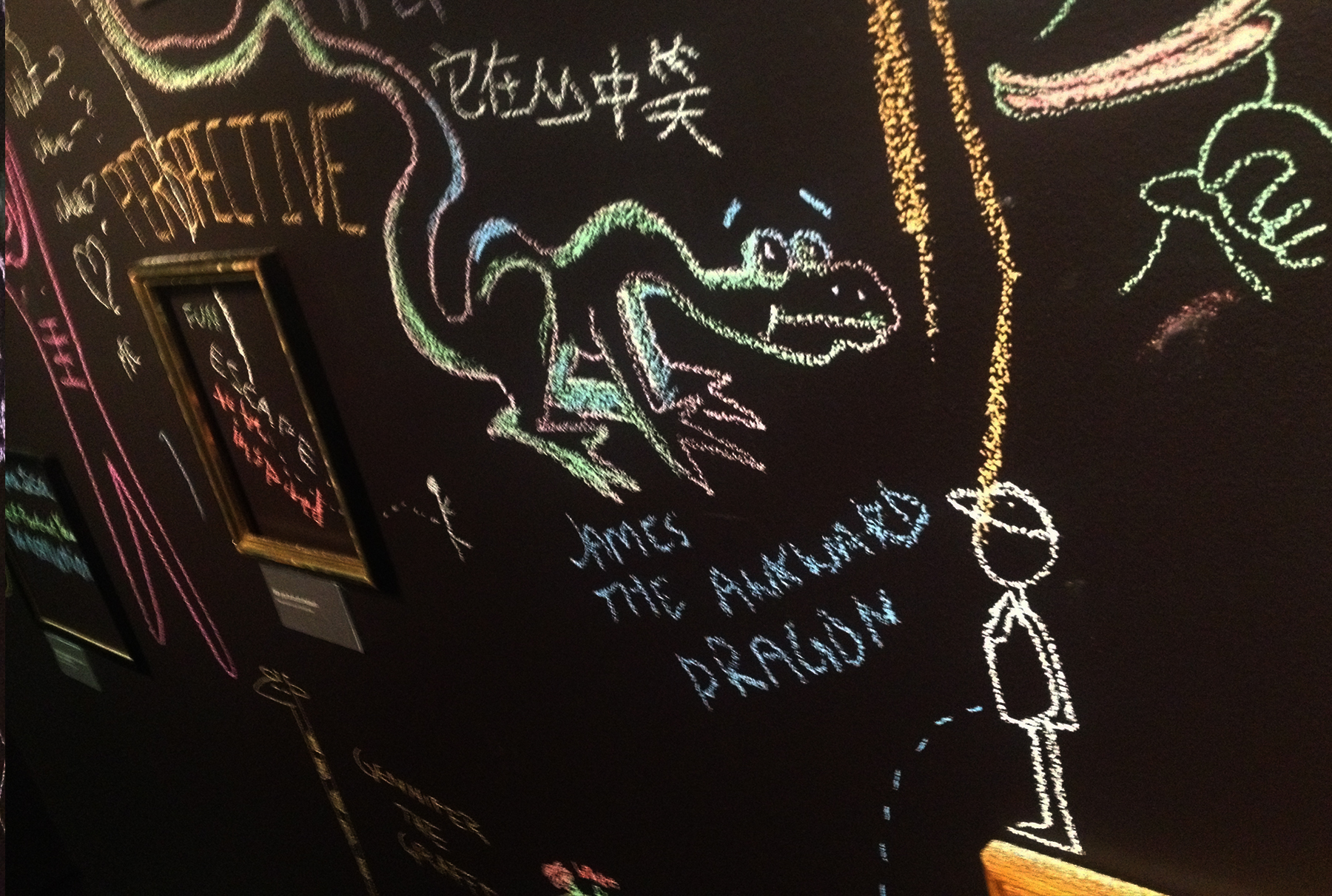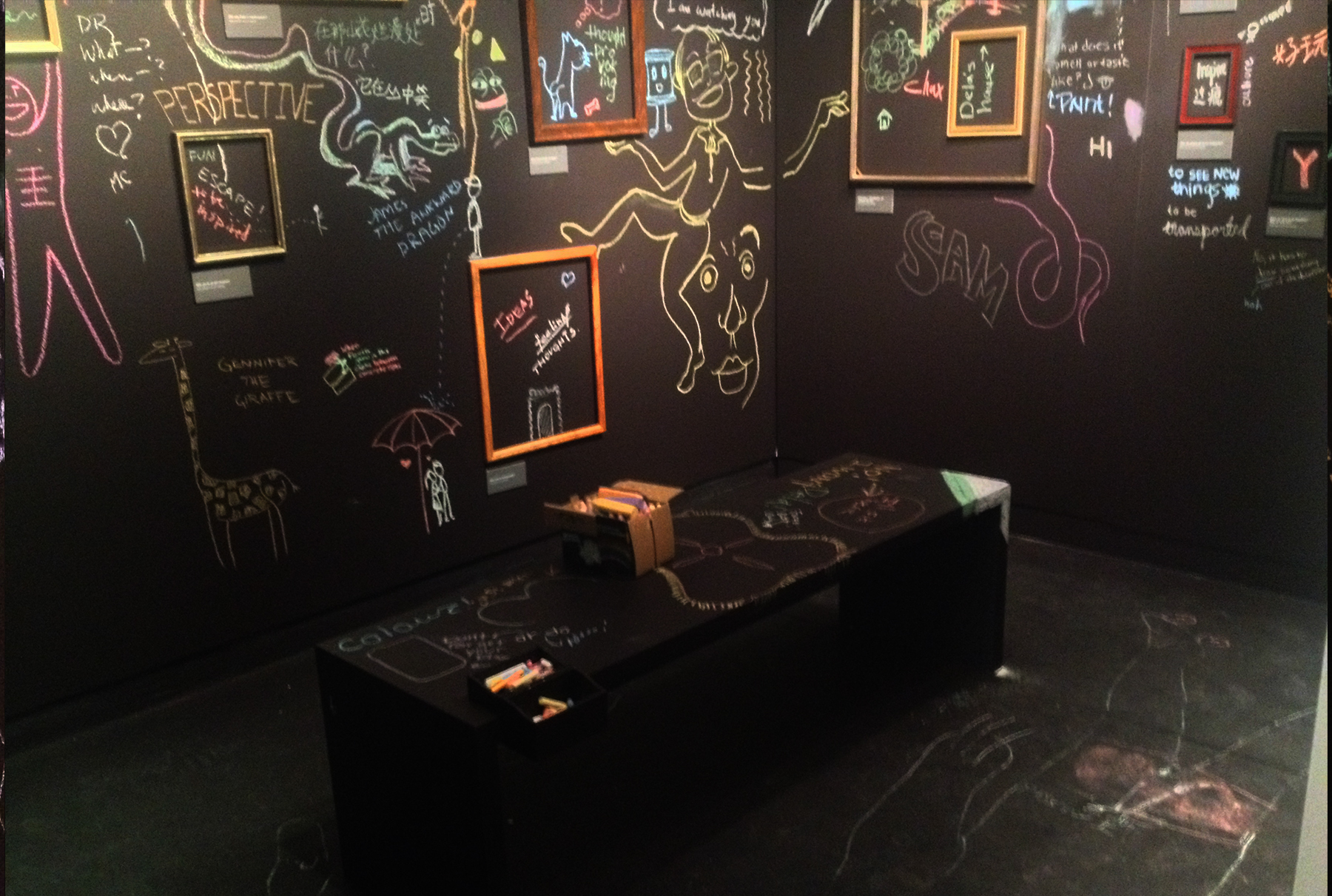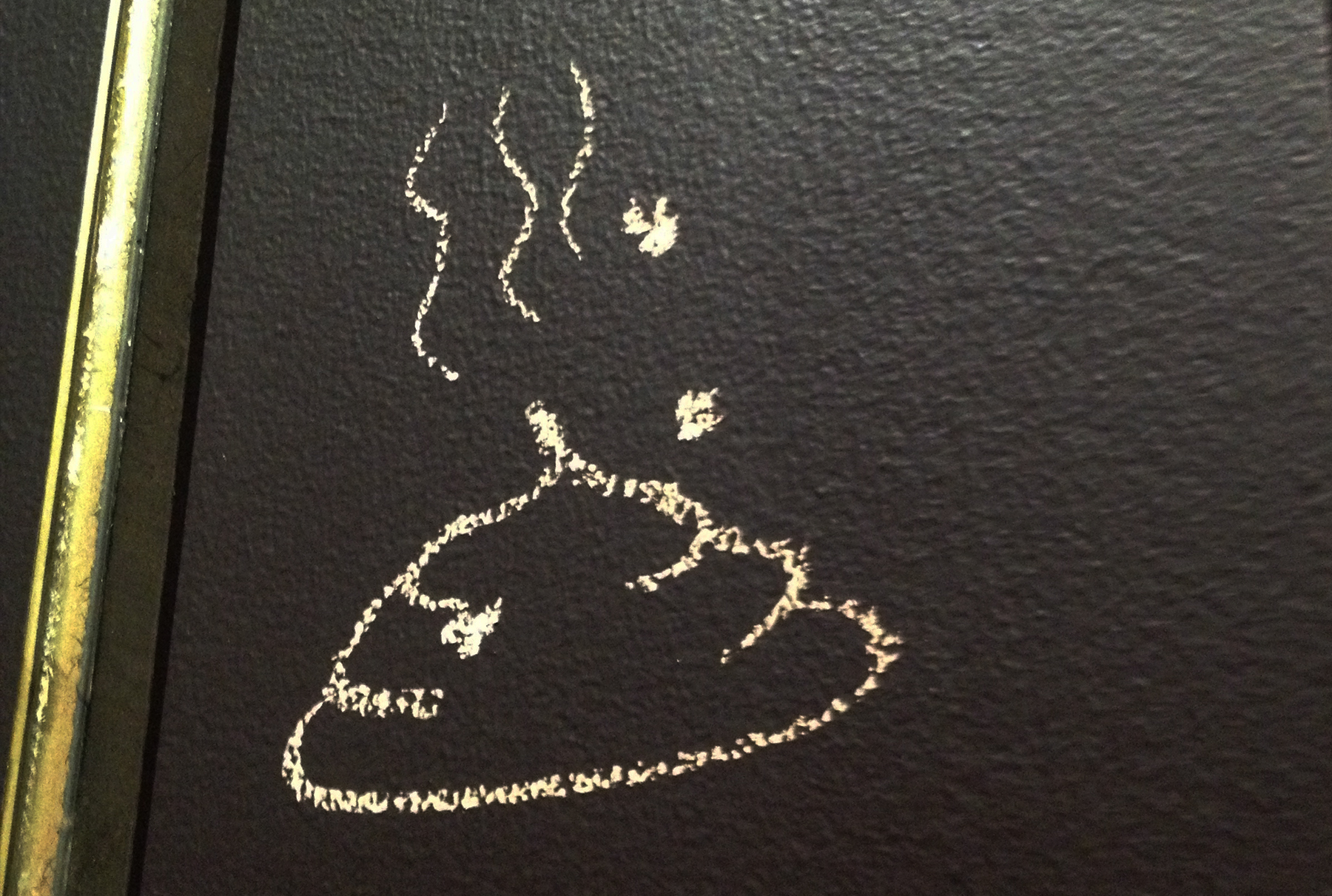 I am looking for potentioal venues to show this peice.